Who we are
International commercial and technical team.
Professional agricultural and sales/marketing experts from Asia, South America and Europe with high expertise in food and beverage market products around Asia, Europe and Latin America.
Where we are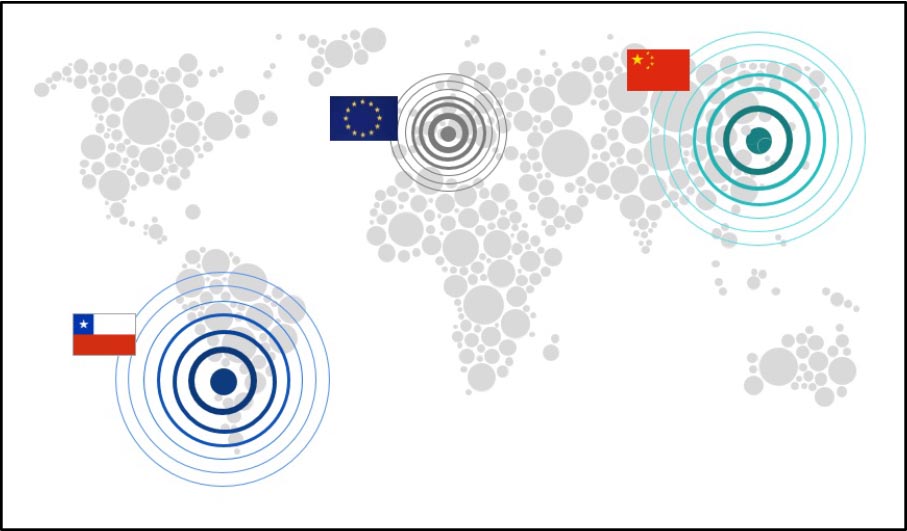 HEADQUARTERS IN CHILE
We know our clients' market of origin. We understand their business habits We are aware of their macro-environment, We understand one another
BRANCH OFFICE IN CHINA
We offer a better service by behind located in the Asian customers. We are experienced on Asian markets. We master the Asian business customs. We manage cross-cultural environment. We speak the languages, we have the know-how.
How we think
Mission: Outstanding support
To develop and give added value to your Agro-sector companies in Asian markets with comprehensive services based on our agro-food expertise, providing solutions and global connections, supported by technical marketing & sales.
To answer your global needs as manufacturers, to support you with market intelligence, adapting and promoting your products to export markets.
Vision: First Place
Be the number 1 international Commercial and Technical consultancy company in Asia for Latin American companies.